DEVELOPING THE SOLUTION
By this stage, it was quite clear that the length and complexity of the entire renting process needed a dedicated new tenancy app that would store relevant information documents, and utilise the capabilities of a modern smartphone device.
SOLUTION IDEATION
With a clear problem to solve, a rapid group brainstorming session in a design studio format generated lots of quick and interesting ideas on screen formats. In trying to re-design a paperwork-based process, one of the main challenges in this app was to get the right amount of information on the screen while keeping the layout and navigation simple and intuitive.
For this reason, we focused on the tenancy application form screen and the progress tracker screen for the design studio - these were the most complex parts of the user journey.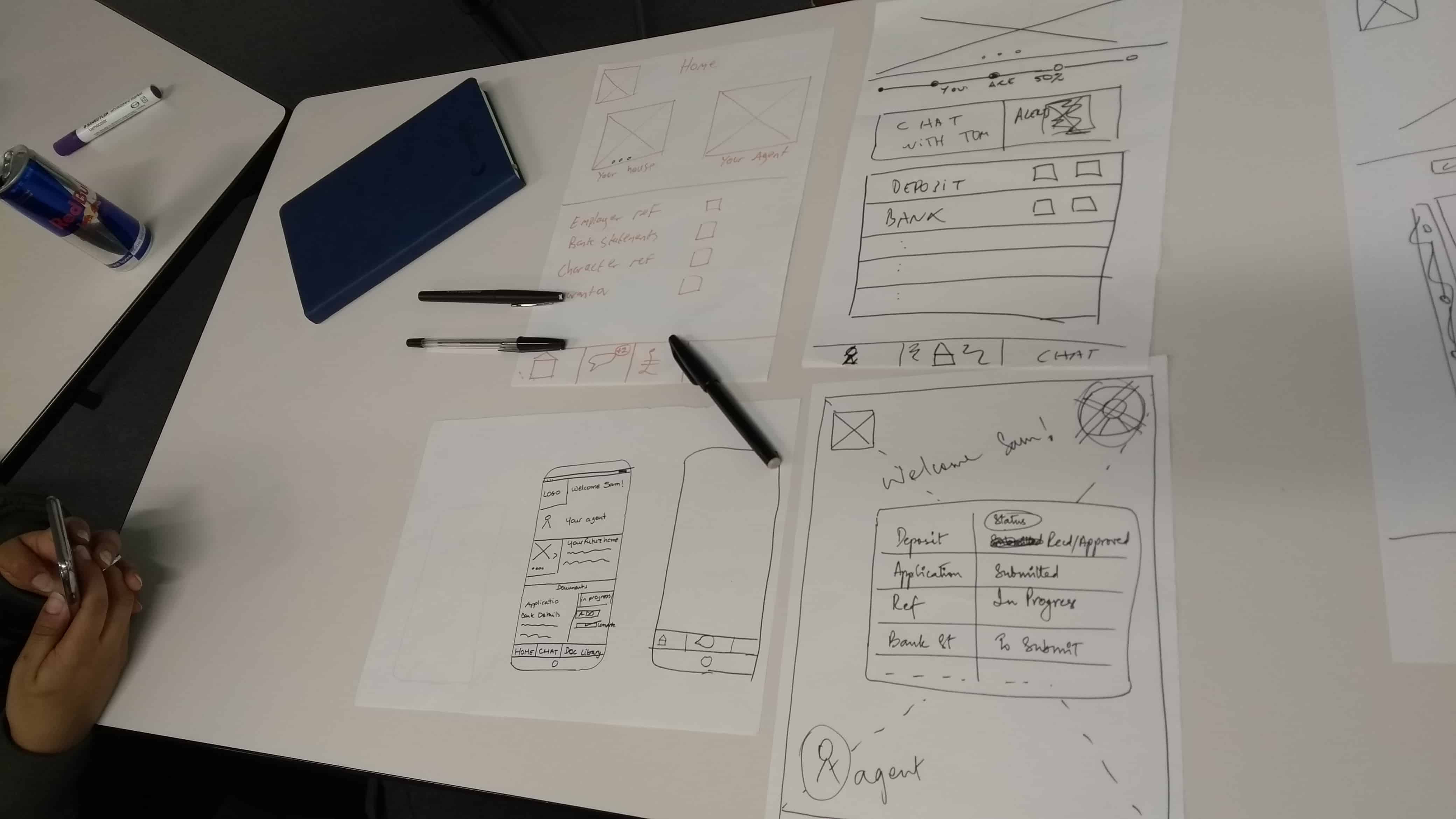 PAPER PROTOTYPES
With some initial user feedback incorporated, we created paper prototypes for our primary user flows and started testing them with a few users.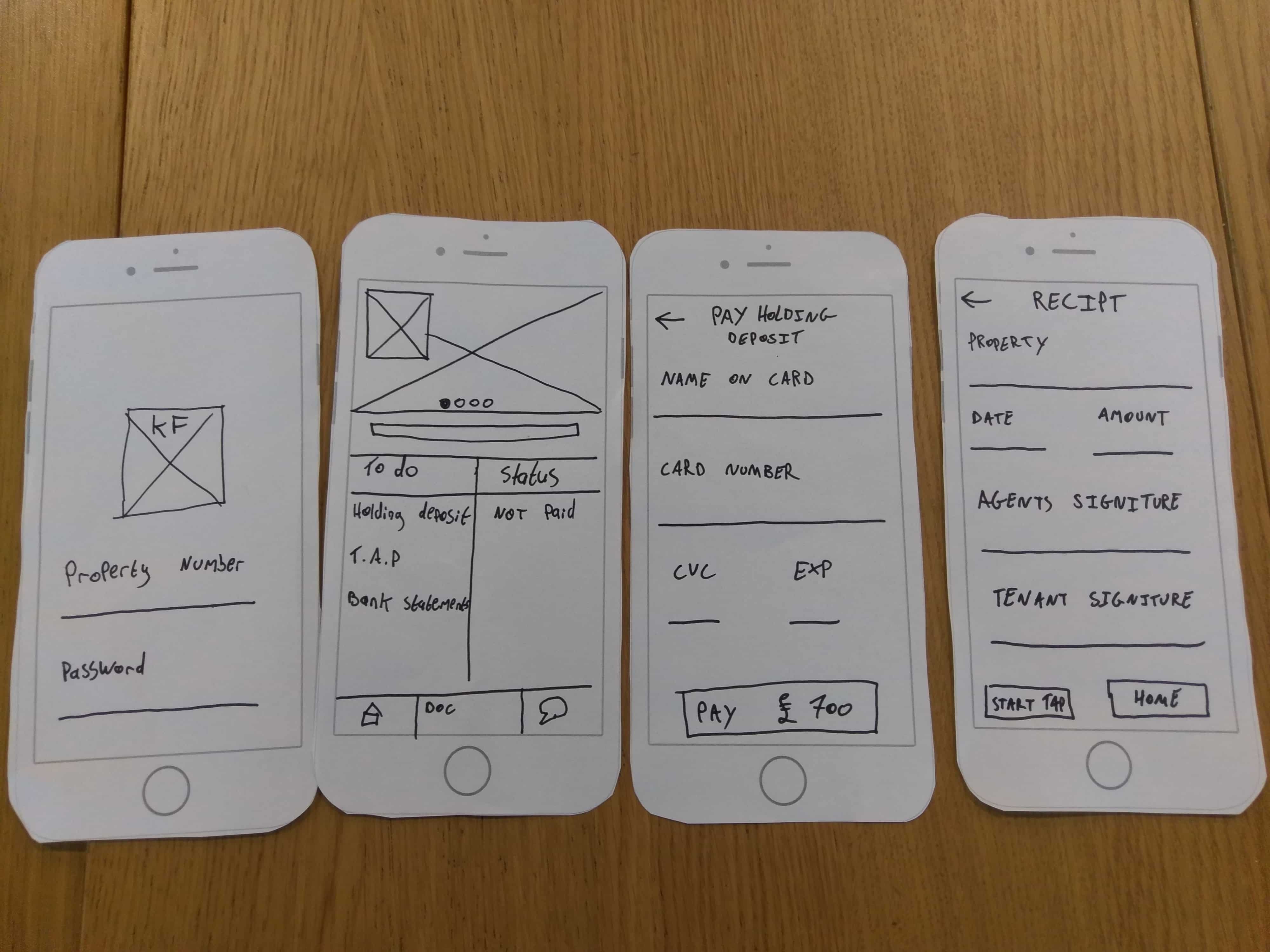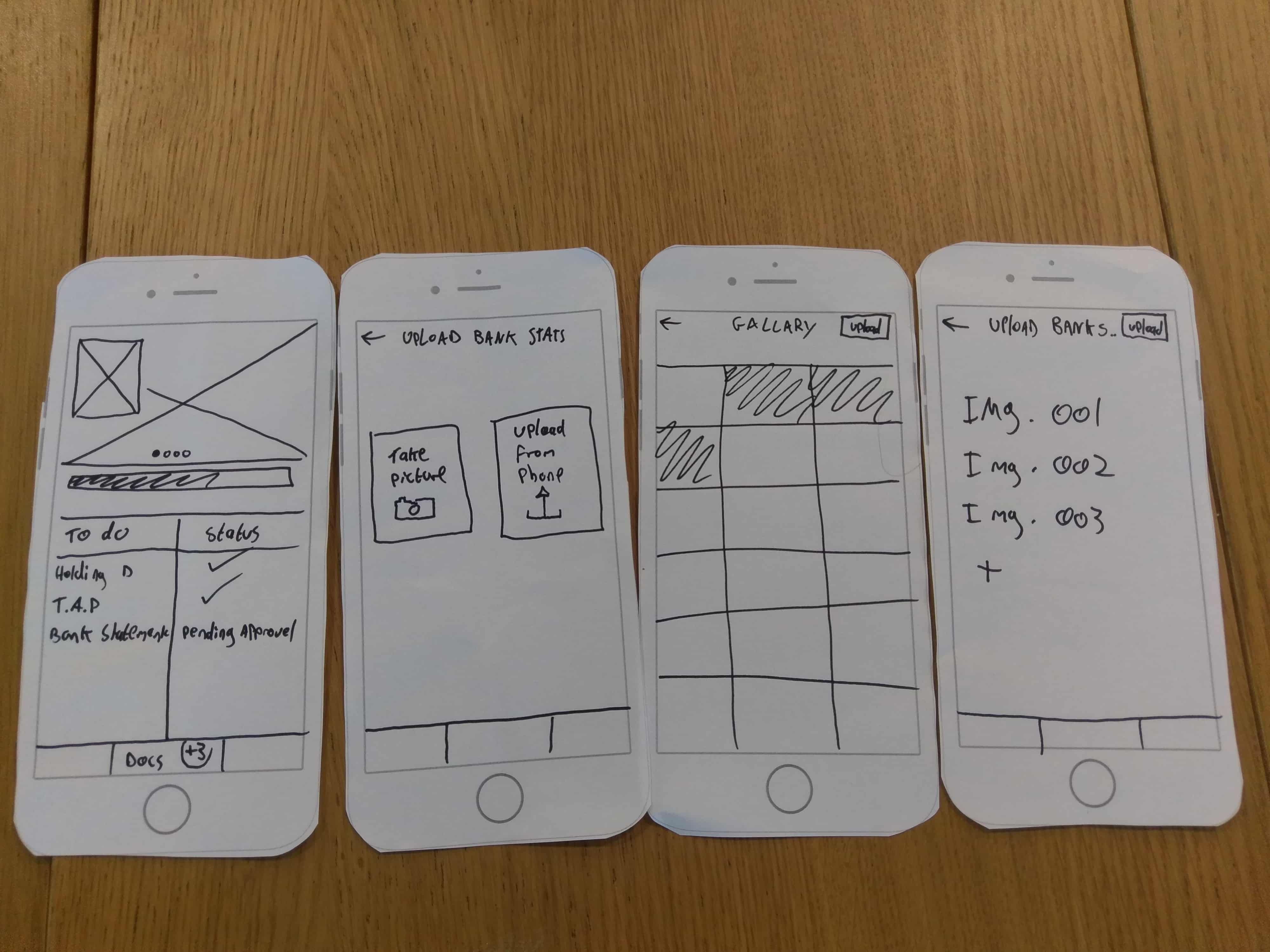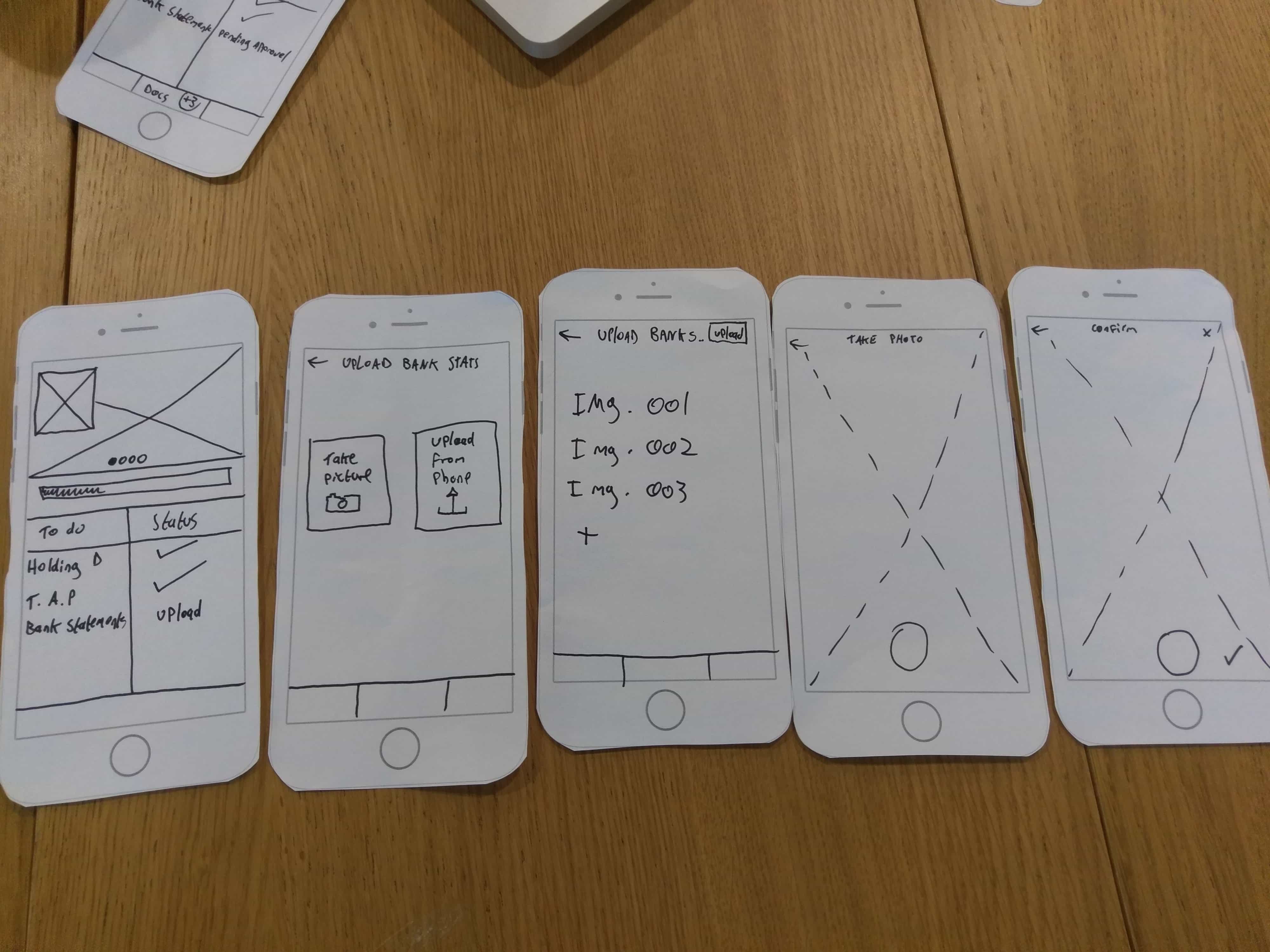 Early feedback on the paper prototype helped us make quick changes to the screens and also explore alternate layouts and placements.
DIGITAL PROTOTYPING
Bringing these to low-fidelity digital wireframes and testing them continually (both specific screens and overall screen flows) helped us iterate and progress towards a better user experience.
As we moved from low- to mid- and then high-fidelity, the screens were tested for:
Usability
Accessibility
Problem resolution