RESEARCH & DISCOVERY STAGE
I kicked off the week by learning some fundamental principles of lean UX and Dieter Rams' good design that I could apply to my design process. These helped me quickly streamline my design concepts, and improve the design with every iteration.
COMPETITIVE ANALYSIS
I began analysing some of Edge's key competitors like JD Sports, Decathlon, InterSports and Sports Direct. I also visited some of the physical stores to observe their product placement and customer interaction.
Further analysis of indirect competitors like Amazon and Argos offered insights on their mass appeal to consumers.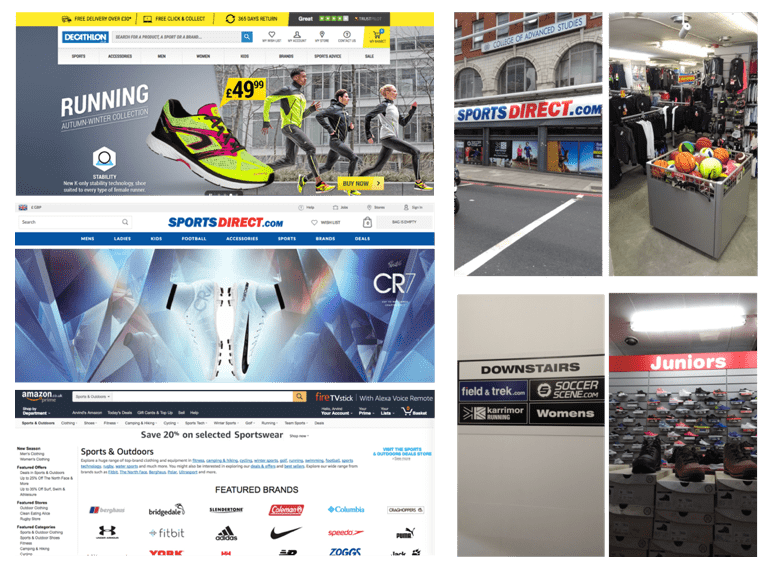 My overall the impression of these industry leaders was that they were huge, impersonal and generic.
This was where Edge's "small store" appeal could be a real differentiator and this informed my subsequent design decisions.