DEVELOPING THE SOLUTION
IDEATION - DESIGN STUDIO
We kicked off the design development phase with a design studio that we ran with the Chippin founding team.
The objective of this exhaustive session was to find ways to build user education & trust.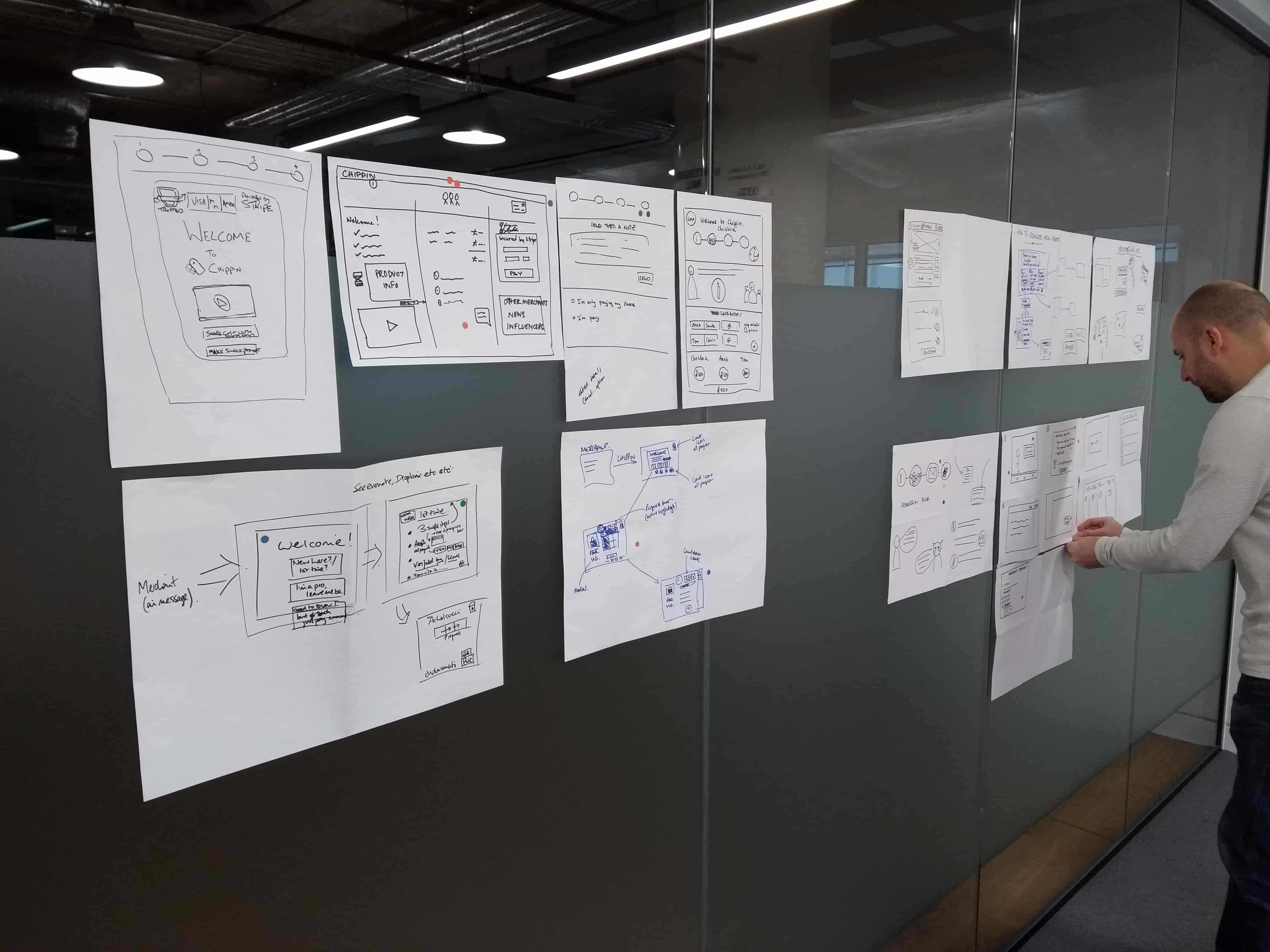 With a clear problem to solve, the rapid group brainstorming session generated lots of quick and interesting ideas on screen formats and ways to educate and reassure the user.
DESIGN ITERATIONS - PAPER PROTOTYPES
We generated lots of paper prototypes on screen formats that had varying levels of information and detail.
We tried to find the right balance between having a simple and stripped-back layout (which users equated to secure payments) vs screens with more comprehensive information (which users also asked for as this was a new product with many what-if scenarios on timing and contributors).
Not arriving at a consensus, we did what we always do — ASK THE USERS.
We A/B/C tested the prototypes with around 7–8 users and analysed the findings.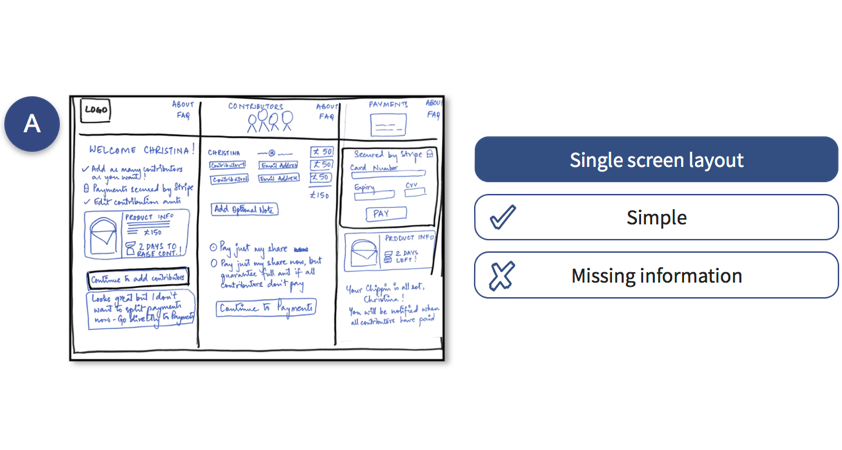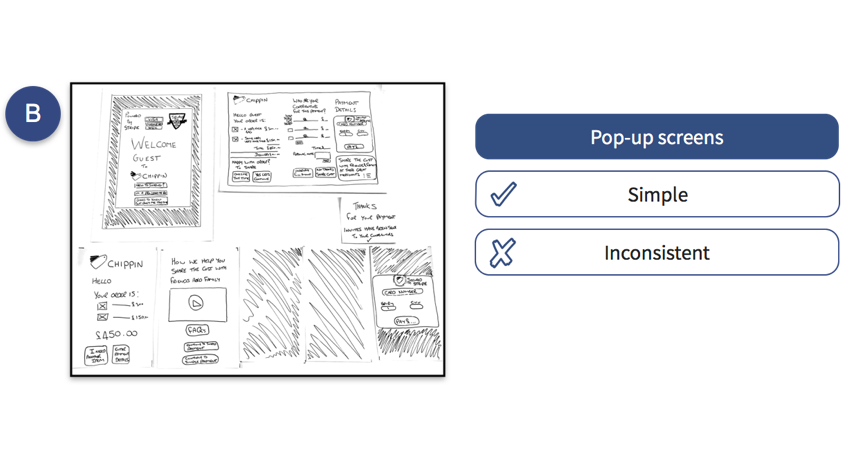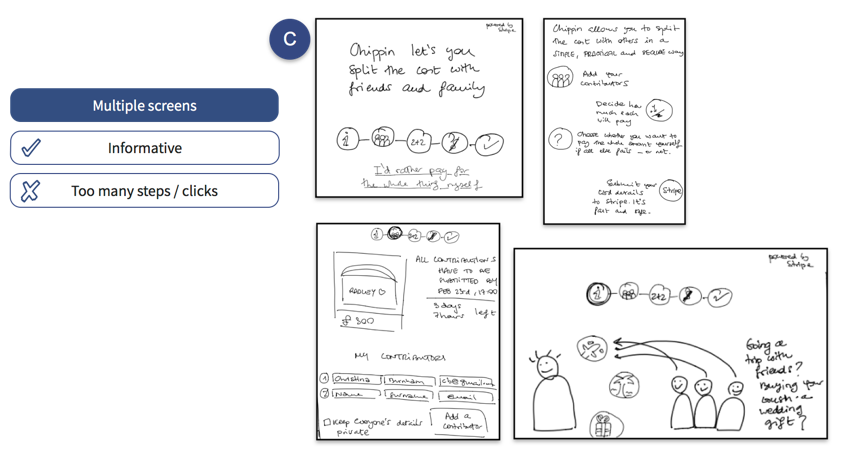 While many users liked the format A for its simplicity, they felt there was a lot of detail still missing around product information, time limits on raising contributions and payments.
Format C was comprehensive and engaging but had too many steps, while format B was confusing in its page layout.
We incorporated the feedback from these tests to arrive at the right screen formats as we moved to the digital prototyping stage.
As a result of all the research, prototyping, testing and iterations, we broke the user into 4 specific screen designs. For each of these, we moved through various iterations while upping the fidelity and testing constantly.